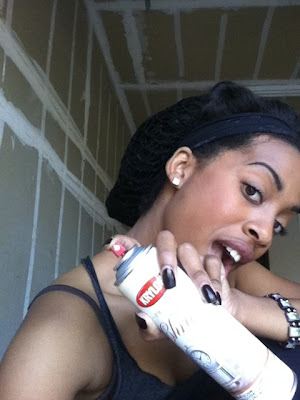 Recently I've been bitten by some kind of creative bug and it involves my room.
I wanted a change in my blase room, and boy, does it look and feel different!
I am very much inspired and enamored with old Hollywood as you know, but especially Tim Burton, Snow White, Alice in Wonderland and The Addams Family. Bizarre intricate beautiful things seems to catch my fascination. Why not create my own world?
So I statred with adorning my walls with crooked empty frames.
My room is filled with portraits of black and white and plush royal violet walls and immaculate hues of purple.
I wanted an unorthodox yet regal and victorian look, a la Addams Family mansion meets Burton's Alice in Wonderland. So I started with the frames. I began with Krylon's metallic silver spray paint. These frames I found dirt cheap on sale at Michael's.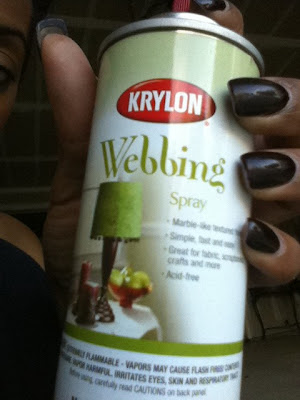 To achieve the desired theme after painting the frames both silver and black I went over them with a webbing spray after drying. This creates a marble finish to any project you use it on.
This is how the silver turned out. I used a black webbing spray on the silver frames and silver webbing spray on the black frames.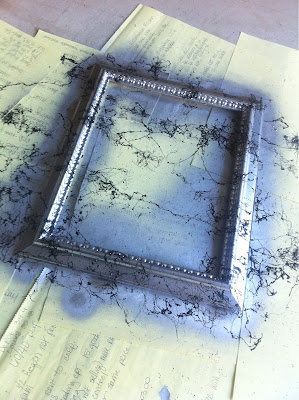 I LOVE the intensity this small detail brought to the project!
Here's a pic of the few frames I hung after finishing. At first I didn't love the black frames as much but they grew on me. They have more of a spiderweb looking finish than a marble one. Lucky for me I love that kind of stuff!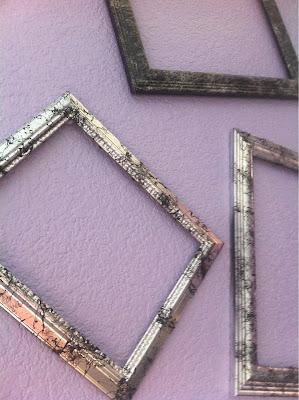 This change in my room brought along a big change in me as well! Unfortunately I'm moving soon, so the finished project will stay unfinished. But, this also means a bigger area to get busy on! Can't wait to see what I come up with for the entire house.
XOXO,
Tia